Dry January: Health Benefits and What to Drink!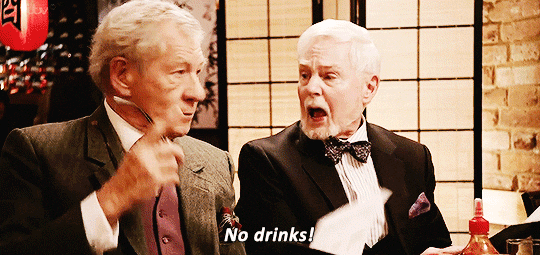 What is 'Dry January?' 
Dry January is a public health campaign that urges people to put down their Craftmix (or other) alcoholic beverages, and spend the month of January abstaining from the consumption of alcohol. 
Here at Craftmix, we love our mixed drinks. However, we also know the importance of addressing the benefits of not consuming alcohol. We decided to make a list of the top 3 health benefits as a result of participating in Dry January, as well as some great alternatives! Enjoy :) 
#1
You Can Feel More Energetic
You may be wondering, how does cutting out alcohol give you more energy?
Well, abstaining from alcohol may help you sleep better, be clear minded, and overall, 'feel' better. These factors combined is what helps you feel more energetic day in and day out. Feeling this way can help you excel at work, spend more time with family, or deal with whatever life may throw your way. Studies have shown that out of 850 men and women who abstained from alcohol, almost all of the participants stated that they felt more energetic and were able to get more tasks done.
#2
Your General Health May Improve
There are many benefits that can occur as quickly as the day you decide to not drink to the last day you choose to avoid alcohol.
Avoiding booze for just for a short period can help lower blood pressure, lower cholesterol, improve your digestive system, and can even help you lose weight!
With more energy, and positivity about your health as outcomes previously mentioned, this can result in motivation to exercise, eat healthier, and strive to put your body first, and alcohol second.
#3
You May 'Reexamine' Alcohol
This is probably one of the most beneficial outcomes of cutting out alcohol for Dry January. You can learn about the role of alcohol in your life—how much you actually consume, the amount you spend on alcohol, and how your body feels without it.
Overall, through surveys of participants in Dry January have reported them feel more present at work or in a job, and helped them develop a new habit--usually a healthier one.
How to Stick With It: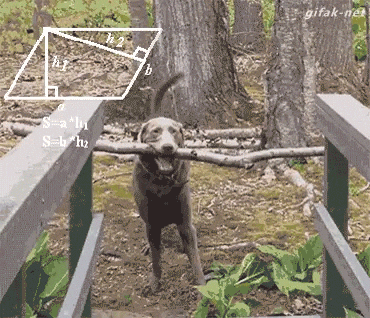 The health benefits are clearly abundant, and this should help motivate you. Bringing in a friend or family member to participate with you will keep you accountable and help motivate you! It may seem like a difficult task, but finding a substitute activity to do during the times you would usually drink can help you power through this commitment. Activities such as painting, photography, puzzles, walking, and exercise will help discover new activities you will likely find yourself doing more, and drinking less.
But...what if you just can't give up the taste of my favorite cocktails?
Try a mocktail or virgin drink of your choice! There are many options out there to give a shot.
Here is a List Of Our 3 Favorite Drinks For Dry January! 
#1
Athletic Brewing Run Wild IPA
Known as the "Beer Without Compromise," Athletic Brewing Run Wild IPA has been a very popular and great tasting alternative to a traditional craft beer. The company describes the inspiration behind the product as:
"We believe you shouldn't have to sacrifice your ability to be healthy, active, and at your best to enjoy great beer - so we created our innovative lineup of refreshing, non-alcoholic craft beers."
At 70 calories per can, this beer can be that cheat you always needed in your life! 
For more information: https://athleticbrewing.com/
#2
ARIEL Cabernet Sauvignon
You guessed it! An alcohol-free wine. Well, almost, at least. They claim there is less than one-half of a percent of alcohol/volume. However, this is one of the best non-alcoholic wines on the market. The company describes the taste as:
"ARIEL oak-aged Cabernet Sauvignon offers aromas of black currants, cherry, blueberries and chocolate, with soft tannins and a dry finish."
We highly recommend this to anyone who enjoys a nice glass of wine after work, or just whenever you're missing that 2005 bottle you have in the cellar! 
For more information: www.arielvineyards.com/wines/cabernet_sauvignon.html 
#3
Craftmix!
This one might come as a shocker, but it is true! Craftmix is great with, or without booze! Due to the versatility of our cocktail mix, all you need to do is just add water. In addition, our packets are generally much cheaper than other mocktail mixes and only 20 calories per packet; ensuring that any health goal you have in mind during this time will only benefit your goal!
Not only are you staying healthy eliminating alcohol, but you get to enjoy the same great taste!
For more information: https://craftmix.co/collections/all-products
Now that you have an understanding of all the health benefits, how to stick with it, and different options to choose from, you are ready to start your journey!
Remember: You could start whenever you like, and go for as long as you wish. It's all about learning the different benefits and discovering new activities.
Start off your journey right with giving our Craftmix cocktail powder a try!
Be sure to tag us @craftmixcocktails and show us a picture of you drinking your favorite non-alcoholic beverages!
Cheers To a Healthy Lifestyle & Have Fun!!
Sources and Further Readings: 
https://www.usatoday.com/story/money/2020/01/08/dry-january-could-save-millennials-more-money-than-they-think/2831655001/
https://www.self.com/story/dry-january-health-benefits
https://www.goodhousekeeping.com/health/a25656740/dry-january-benefits/
https://www.awarenessdays.com/awareness-days-calendar/dry-january-2020/
https://vinepair.com/buy-this-booze/best-na-non-alcohol-beers-2020/
https://www.townandcountrymag.com/leisure/drinks/g19599968/best-non-alcoholic-wines/
https://www.arielvineyards.com/