3 Best Valentine's Day Dates in Los Angeles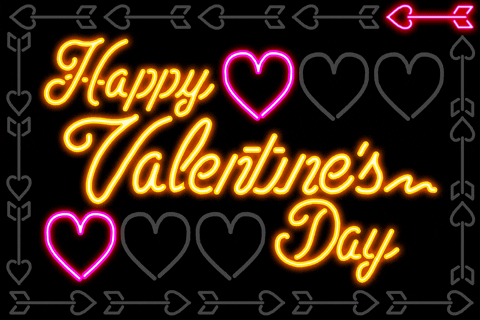 Happy Valentine's Day! Fun fact, Valentine's Day was first celebrated all the way back in the year 496 A.D.! What a long time ago! Anyway, you're probably here because you are looking for last minute Valentine's Day date ideas. We know past years you've looked at the calendar and realized...
Valentine's Day is TOMORROW?!
We've all been there, so Craftmix wants to give you the best last-minute date ideas! Let's jump right in to the top 3!
#1
Gaze into the Dreamy Sunset at Griffith
One of the most beautiful and breathtaking outdoor destinations is the Griffith Park Observatory. Located in Mount Hollywood, Los Angeles, this is an inexpensive and exciting place to do many different things. You can journey into the Planetarium or walk along the Hall of the Sky Exhibits. Just imagine the dreamy sunset looking out onto Downtown Los Angeles.
There are multiple dining options such as the Observatory Café or at End of the Universe. Enjoy a nice meal with views you just have to go and see for yourselves.
How Romantic!
For more Information: http://www.griffithobservatory.org/
#2
Replicate Titanic on the Queen Mary!
The Queen Mary is a historical landmark that sailed in the North Atlantic Ocean. This ocean liner is much more than just a ship, as many people go to stay in the hotel, dance, dine, or drink while in one of the most beautiful ships, located in Long Beach, CA. Their hotel is a one-of-a-kind experience rated as a 3-star hotel.
For more information: https://www.queenmary.com/
#3
Netflix and Chill Baby!
You guessed it! The most convenient and possibly romantic dates could surprisingly be in the comfort of your own home. Plan a special night where you can cook together, watch Netflix, play board games, and much more! All while wearing comfy sweats and T-Shirts.
You even have your own personal bar!
You can mix up some drinks like the Love Potion cocktail, a nice glass of red wine, or better yet: some Craftmix! Talk about great tasting and all natural cocktails! The beauty about Craftmix is that you do not need to spend much time mixing drinks! So, you can enjoy your date, with delicious cocktails for a fraction of the price! Seems like a win-win to us!
Now that you've seen our list of the 3 last-minute date ideas, which one are you going to do? Make sure to tag us @craftmixcocktails and tell us what you decided to try!
Go Rock That Date & Have a Great Night!!
Pictures: 
http://bit.ly/2uEGIJZ
http://bit.ly/2HfASkZ
http://bit.ly/2OJSSbs