3 Best Mixed Drinks on a Budget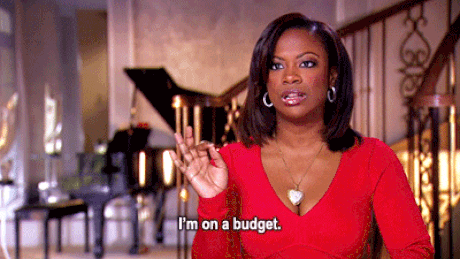 You're out at a bar on a Friday night. Looking down at the drink options...you can't seem to take your mind off that price. $13 for one drink. Come on...there must be a cheaper way...
We've all been there. But why spend $13 when you can have the experience of making your own mixed drinks AND save money? Who wouldn't want that? 
In a way, that's why we love Craftmix -- inexpensive cocktails that taste amazing.
In the spirit of saving money, let's get right into the list of the three best tasting drinks when you are on a budget.
#1
Vodka Cranberry
Simple, inexpensive, and tastes great. The Vodka Cranberry (also known as Cape Cod or Cape Codder) is an excellent drink to enjoy at any time of the day. There are many different variations for this drink depending on how creative you want to get, but since we are on a budget this recipe will do the trick:
1 Shot of Vodka (~ $1.88)
3 Shots of Cranberry Juice (~ $0.25)
Serve over Ice
Optional:
Dash of Orange Juice
1 teaspoon of Lime Juice
Slice of Lime to Garnish
#2
Moscow Mule
The classic Moscow Mule. A perfect blend of vodka, ginger beer, and lime. This drink will surely satisfy your tastebuds and leave you wanting more! Fun fact: This cocktail dates back to 1941 in Manhattan, NY. Here's the simple and inexpensive recipe to start making this old fashioned drink:
1 1/3 Shots of Vodka (~ $1.94)
1/3 Shots of Lime Juice (~ $0.25)
4 Shots of Ginger Beer (~ $2.95)
Prices are based off of portion size, not full units 
Serve over ice
#3
Craftmix Cocktails!
You guessed it! Coming in at number three is Craftmix. This is the most inexpensive out of the other two, and it is made with all natural ingredients and only 20 calories! Craftmix will save you money and give you an amazing taste!
Our mojito has a refreshing fusion of citrusy lime and sweet mint.
More of a Mango Margarita person? No problem, because the combination of juicy mango alongside hints of lime will surely leave you wanting to mix another.
Lastly, the Whiskey Sour. A perfect sweet and sour balance that complements your rich whiskey.
Making these drinks takes only four simple steps:
1) 1 Shot of Liquor (~ $1.88)
2) 2 Shots of Water
3) Add Craftmix packet ($1.19)
4) Stir for 1 minute and enjoy!
Also, if you're feeling creative, feel free to garnish any drink as you wish. See picture above for some inspiration! :)
Now that you've seen our list of the 3 best mixed drinks on a budget, which one are you going to try? Make sure to tag us @craftmixcocktails and tell us what drink you decided to try!
Go Save Some Money & Drink Responsibly!!
Pictures: 
http://bit.ly/3aKTeb3
http://bit.ly/37vJ0t4
http://bit.ly/38L7xL1